In two weeks we will once more host the Berlin Green Investment Summit. The event is an annual gathering of investors who are focussed on positive environmental impact, portfolio decarbonization and divest-invest strategies, to exchange their experiences, views, and strategies.
The event, which will take place at Soho House Berlin on June 5th 2019, is co-hosted by the Institutional Investors Group on Climate Change (IIGCC), Toniic, Stiftung 2 Grad and Wermuth Asset Management. Many distinguished speakers will be in attendance: Johan Rockström; Sarah McPhee, Chairwoman of Swedish AP4 pension fund; Rita Schwarzelühr-Sutter, German Parliamentary State Secretary for Environment; and Philippe Desfossés, former CEO of French pension fund ERAFP.
We were fortunate enough to speak with Kanini Mutooni, the Managing Director of Toniic Europe, Middle East & Africa (EMEA), to learn more about the global impact investor network, and her expectations for the Summit.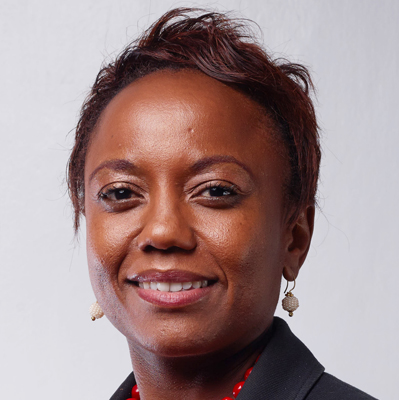 Interview with Kanini Mutooni,   Managing Director of Toniic Europe, Middle East & Africa (EMEA)
Berlin, 04/30/2019
What is Toniic doing and what are your strategies for sustainable investment?
Toniic is a global network of impact investors: family offices, high net worth individuals and foundations who are looking to deploy their capital for social, environmental and also financial returns. Our central philosophy is to ensure these values are aligned with investments to make the world a better place. We show our members the how of impact investing, for example with our deal flow platform.
Impact investing is not just about deploying capital, however, you have to be able to measure the impact. So we also provide tools to measure impact. Furthermore, we provide a safe space for our members to talk about what they are struggling with, with regard to impact investing.
The 100% Network is a subnetwork within Toniic and it has about 90 members; all of whom have made a commitment to move 100% of their investment portfolio to purely impact investments. It's currently 4 billion dollars.
We pull out data from the portfolios in the network which nobody else has been able to do. We analyse how the portfolios are performing pre- and post-impact, to really prove the thesis that you do not have to sacrifice return in order to make a social return on your portfolio. This has been one of our most exciting products. We are changing the impact investment space by having hard data to show the benefits of deploying capital for impact.

What needs to be done to get more investors to commit to impact investing?
The most recent data from GIIN (Global Impact Investing Network) is that the global investing network at the end of 2018 was 228 billion dollars. It might sound a lot and it's definitely grown a lot over the last five years. Having said that, 228 billion dollars is still a very small proportion of total assets and under management. There is great potential to increase that number even further.
So why impact investment is not yet mainstream? Firstly, measurement. Traditional investors want to be able to measure impact without any kind of doubt, in the exact way we are able to measure return and risk. It is possible, but we still have a long way to go to identify one way of measuring impact and risk that everyone understands and agrees on. Until we get to that point it will be difficult to mainstream impact investment.
The second issue is the misconception that to be an impact investor you have to sacrifice return to have social and environmental impact. We continue to get data which shows that ESG funds have outperformed traditional listed funds. The issue is that there is not enough data to support this view: we have only covered the last three years with listed funds. We need to see more hard data to prove the thesis.
Another misconception is that impact investment has to be in emerging markets, in South-East Asia or Sub-Saharan Africa. This is just not correct. You can invest in London and can be an impact investor. In the UK, one in every five people in the UK are living in poverty. It depends how you define poverty of course, but there is a lot of potential impact that investors could make even within their own region that could be classified as impact investment because there is a lot of social problems that could benefit from the deployment of private capital.
With regards to the Berlin Green Investment Forum in Berlin, what is your motivation for being there, and what do you expect to come out of this investment summit?
Toniic is a partner with Wermuth Asset Management who hosts the event, and we've been successfully running this event together for the last four years. For us, the Berlin Green Investment Summit is about representing our members who are investing in climate change and green economy. We want to support any initiative which helps deploy capital towards this area.
We run the opening panel session on the topic of circular economy, which looks at how we can innovate and design processes in a way such that there is real systemic change. We have investors on that panel to discuss how they have invested in the circular economy. We will also have conversations around policy on circular economy, early stage companies within the circular economy landscape and more generally about how circular economy could be in one of the key levers to reduce the negative effects of climate change.
With regard to circular economy, what do you see as the most promising investment opportunity as that field develops, and how can it close the gap between traditional and impact investing?
It is not going to be a one investment that is going to make the entire difference. Investments are focused on systems change within circular economy are the ones that are going to be successful and the most impactful. By systems change I mean we need to encourage investments not to alleviate symptoms, but the whole underlying cause.
In terms of traditional versus impact, that is one of the reasons to have that panel at the Summit, is to really understand what the investment opportunities are within the circular economy and start to see if it's an area for both traditional and impact investment. If we can show that you can invest in the circular economy and have a fantastic return and also make an impact, I think we would definitely take a few steps towards mainstreaming impact investment.
How do you see the relationship between sustainable investment and clean energy?

It is definitely obvious that we cannot continue as we are: renewable energy definitely needs to be at the forefront of everyone's minds and as an impact investor, clean energy has got to be part of your portfolio. At Toniic we are expanding our deal platform with regard to clean energy to ensure that there is enough product for people to invest in, over and above the typical solar lamp, pay-as-you-go idea.

You have a lot of international experience in different continents. What are the differences you have noticed with regard to impact investment?

The key difference is that in emerging markets there is definitely a bigger risk which we all have to accept. Another issue is that would-be impact investors want a risk number, to be able to compare deployed capital in Western Europe. There are so many variables, it is difficult to quantify that risk. Importantly, more risk in many cases means greater social impact and financial returns as well.

From a global perspective, if you deploy a hundred thousand dollars in frontier markets it will go much further than deploying a hundred thousand in Western Europe or the U.S. in terms of overall impact.
Also, entrepreneurial talent in the U.S. and Western Europe is very different in frontier markets. We are encouraging our impact investors to put capital aside to develop entrepreneurs in those markets to increase their competency and capacity, which will help to scale businesses in those regions. This could have a huge long-term positive impact on those economies: reduced migration rates, job creation and real improvements in these economies.