Berlin Green Investment Summit
You are cordially invited,
to attend this year's Berlin Green Investment Summit, our annual gathering of investors who focus on positive environmental impact, portfolio decarbonization, divest-invest and the new normal of risk, return and externalities to exchange learnings, views, and strategies.
The event will take place at Soho House Berlin on 5th June 2019 and is co-hosted by the Institutional Investors Group on Climate Change (IIGCC), Toniic, Stiftung 2 Grad and Wermuth Asset Management. This year's topic is "How to stop climate change profitably and to move to a sustainable world of abundance for all."
We are proud to announce that Johan Rockström, the new director of the Potsdam Institute for Climate Impact Research (PIK), will be one of our keynote speakers. Additionally we have prominent representatives of the family office-, endowments- and institutional investment side as panelists:
Lisa Kleissner, co-founder of TONIIC, the "less talk more action" impact investment movement, and a "100%er" investing her family's foundation with positive impact across all asset classes.
Mats Andersson, who led AP4, one of Sweden's largest pension funds, to divest from fossil fuels and to follow ESG principles and achieved excellent returns.
At this year's event we will launch our new initiative, the Climate Endowment, a European Climate Champion. It will be an institutional long-term investor in the "green industrial revolution". It will address climate change and other SDGs in a profitable manner across all asset classes, using the endowment investment philosophy to achieve attractive risk-adjusted returns. The aim is to pool assets from several institutional investors to ultimately reach the size of the large US endowments. This scale and long-term investment horizon will allow to manage the assets "endowment-style". This will also allow the Climate Endowment to achieve a large scale impact and deliver long-term sustainable market returns, not in spite of, but as a result of pursuing climate investments as a long term steward of assets, capital and the environment. By doing so, the Climate Endowment will provide a natural mitigation for the existing climate risk in investor's portfolios. Join Toniic members, Divest-Invest Philanthropy/Divest-Invest Europe, IIGCC members, religious institutions, corporate investors, policy makers, journalists and scientists in learning the latest from experts on green investments, strategies and opportunities and to take joint action to move capital towards profitable climate solutions.
We look forward to seeing you on 5th June in Berlin at the event!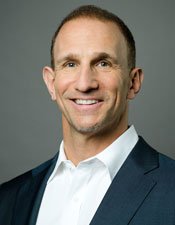 ADAM BENDELL, CEO, TONIIC
Adam Bendell is the CEO of Toniic, the global action community for impact investors. Toniic creates community, provides educational resources, and curates investment opportunities for its members – high net worth individuals, family offices and foundations who are active impact investors. Toniic also curates public resources to attract additional capital to impact investing.
Adam joined Toniic from his role as Chief Innovation Officer for FTI Consulting, Inc., a NYSE-­listed global consulting firm. Prior to FTI, he was CEO and co-founder of Strategic Discovery, an electronic discovery innovator, and before that, co-founded and served as President of SV Technology, a software startup, after serving as Chief Technology Counsel for Gibson, Dunn & Crutcher.
Adam is an active impact investor and philanthropist, an innovator in several fields, a meditator, yogi, backpacker, motorcyclist, utilitarian, student of collaborative communication, and lifelong learner. His wife says he is a good listener, too.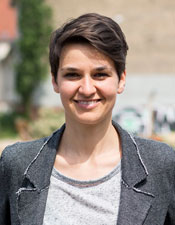 ALICE GRINDHAMMER, CEO, CRCLR
Alice knows the recycling industry inside and out. She implemented recycling solutions big and small from Germany to Afghanistan. Through this work, Alice became passionate for the Circular Economy. An economy which avoids waste from the get go. As co-founder of CRCLR, Alice is engaged in developing Circular Economy Houses, circular business models and circular solutions in order to accelerate the transition to a world without waste.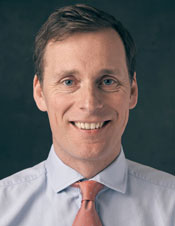 ANDREW SHANNON, PARTNER, CIRCULARITY CAPITAL
Andrew Has More Than 10 Years Experience In The Finance And Investment Industry.
Andrew is a member of the Investment Committee and part of the investment management team at Circularity Capital. Andrew leads Circularity Capital's work in origination including initial interaction with prospective investee management teams. Andrew is also Head of Compliance.
Andrew began his career in the London M&A team at Société Generale. Focusing on the energy, transportation and infrastructure sectors, he built valuable relationships with key industry players across Europe. In addition, Andrew gained valuable experience in the debt markets whilst in New York, where he was part of a leverage finance team working with US based private equity clients financing mid-market deals. In 2010, Andrew left Société Generale to join the leading energy and utilities advisory team at UBS. Whilst there, he provided strategy advice to major UK and European utilities. In 2011 Andrew left UBS to take on a role with Foresight, a leading private equity and venture capital manager focusing on SMEs. Capitalising on his strategic advisory, M&A and financing skills Andrew has successfully led several UK SME deals in a number of sectors, including plastic recycling and solar generation.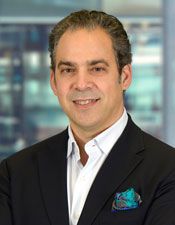 ANDY GOLDSTEIN, DELOITTE DIGITAL GMBH
PROFESSIONAL EXPERIENCE
Andy is a Partner with Deloitte Consulting, Co-Founder and Managing Director of Deloitte Digital GmbH and co-leads the Digital Ventures Service Area. He is also Co-Founder and Executive Director of the LMU Entrepreneurship Center with over 225 spawned companies in 10 years and co-founder of the German Accelerator, a project of the German government that has graduated over 100 companies in five years. Andy is a serial entrepreneur with 34 years of experience in founding, building and accelerating companies. Before working for Deloitte, he sold his software publishing company to the publicly listed Avanquest Software in 2003, where he was COO for 5 years and held a Board seat for 12 years.
RELEVANT PROJECT EXPERIENCE
Designed a digital business unit and a digital Ecosystem for major automotive OEMs
Designed a digital business unit and a digital Ecosystem for major automotive OEMs
Developed a digital strategy , roadmap and Accelerator for a leading industrial gases and engineering company
Developed an omnichannel vision & strategy for a leading fashion retailer
Built the first virtual items exchange company for a leading European stock exchange
Created a virtual bootcamp and Accelerator for a global pharmaceutical company
Developed and launched the Allianz Digital Accelerator & VW Data Lab
Co-Founded and launched the Social Entrepreneurship Academy in Munich
ACADEMIC BACKGROUND
Wharton Business School of the University of Pennsylvania, United States of America: Bachelor of Science in Entrepreneurial Management and International Business
Wharton Business School of the University of Pennsylvania, United States of America: Bachelor of Science in Entrepreneurial Management and International Business Entrepreneurship at the Ludwig Maximilians University in Munich and EM Lyon in France: Teaching positions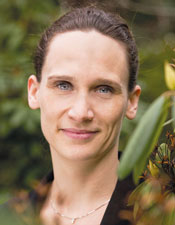 CÉLINE CLAUDON, DIRECTOR, INTERNATIONAL WOOD COMPANY
Céline joined the IWC Group in 2005 and she today oversees the company's relationships with institutional investors, with a focus on current mandates. Céline also collaborates in the development of investment products and strategies as well as capital raising. Prior to this role, Céline was leading IWC's efforts in identifying and evaluating timberland investment managers as well as selecting fund investment opportunities. Céline is a member of IWC IP investment committee.
Céline holds an MBA from the University of Northern Iowa, USA, and a Master in Finance from the University of Paris-Sud, France. Prior to joining IWC, Céline worked for the Investors Relations department of RCI Banque and as an Attaché to the Financial Counselor of the French Embassy in Denmark.
The IWC Group is a leading natural resources investment expert with deep experience in global timberland and responsible investment.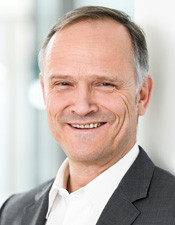 CLAAS HELMKE, PARTNER, GREEN GROWTH FUNDS
Claas Helmke is a partner at Wermuth Asset Management.
Prior to joining WAM Claas was CEO of Solar Valley, a German think tank in the field of renewable energies and energy efficiency, after being Chief Marketing Officer at Masdar PV, an UAE-financed photovoltaic module manufacturer in Germany.
Claas started his professional career as a research coordinator at the Joint Research Centre of the European Commission, and to date has 20+ years of experience in management positions with renewable energy start-ups.
Claas graduated in Mechanical Engineering at the University of Applied Science in Trier, Germany, and holds a Ph.D. in Electrical Engineering from Newcastle University, UK.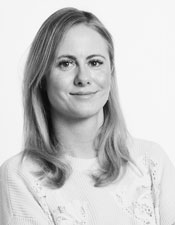 DITTE LYSGAARD VIND, MANAGING PARTNER, LENDAGER THE CIRCULAR WAY
Ditte is in the management of Lendager Group, a company creating sustainability though the build environment. Ditte is a renowned circular economy expert and author of A Changemakers guide to the future as well as the managing partner in Lendager The Circular Way – a strategic consultancy & innovation hub and board member of The Royal Danish Academy of Fine Arts Schools of Architecture, Design and Conservation and The Danish Design Council. Her main area of focus is to future-proofing buildings and businesses using circular economy as the tool.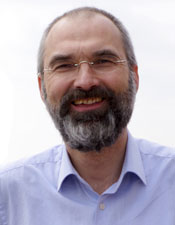 ERIK OLDEKOP, CEO, GREENSTONE ENERGY
For the past 20 years, Erik Oldekop has been working on the investment side and in C-level roles at Tech-startups. Having spent a couple of years working in Silicon Valley, he decided to return to Europe and engage in hardware-related investments at a German venture-fund. Also, Erik was intimately involved in several renewable energy startups and worked for the family office of a German software billionaire. He is a physicist by training and holds a PhD in semiconductor physics and lectures Entrepreneurship at Göttingen University.
Since 2005, he has been relentlessly focusing on commercializing renewable energy. His latest venture is GreenStone Energy, a game-changing utility that he co-founded.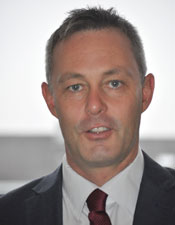 ESPEN MEHLUM, HEAD OF KNOWLEDGE MANAGEMENT & INTEGRATION, WORLD ECONOMIC FORUM
Espen Mehlum, Head of Knowledge Management, Shaping the Future of Energy System Initiative, World Economic Forum
Espen Mehlum has 20 years of experience in the energy sector, and has been with the World Economic Forum since 2006. From 2000-2004, he was an advisor in the Norwegian Ministry of Petroleum and Energy and from 2004-2006, he served as Norway's Energy Advisor to the International Energy Agency (IEA). He then joined the World Economic Forum to lead the energy utility industry agenda and projects. From 2011 he served as Head of Knowledge Management of Energy Industries and both led projects, the energy agenda at World Economic Forum events, developed the Global Energy Performance Index and managed the Global Agenda Council on Decarbonizing Energy. In his current role, Espen is deputy head of Shaping the Future of Energy, which is the World Economic Forum's main activity on energy. In this capacity, he also leads the project "Partnering to Accelerate Sustainable Energy Innovation" and manages the Global Future Council on Energy. Espen holds a Master of Science degree in Economics from the Norwegian School of Economics and Business Administration (NHH) and is a graduate of the World Economic Forum Global Leadership Fellows program. He is a Member of the Advisory Board of the IESE MBA Energy Club.
Linkedin: www.linkedin.com/in/espen-mehlum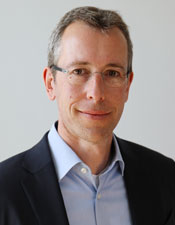 FRANK WOLF, CFO, GREEN CITY
CV:
Since 2012 CFO at Green City AG
Since 2015 Member of the Board at FWU AG and previously various other positions (2000 – 2012)
Previously various positions at Deutsche Bank AG (1999 – 2000)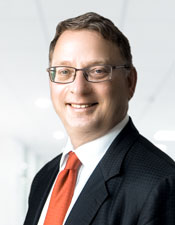 JAN STÅHLBERG, FOUNDER & CEO, TRILL IMPACT
Jan Ståhlberg is Founder & CEO of Trill Impact AB which is a private equity group investing only in companies contributing to achieve The UN Sustainable Developments Goals. Jan was 1995 part of the initial team at Northern Europe's leading private equity firm, EQT, and has been Deputy CEO and Vice Chairman of EQT AB before he left EQT late 2018. EQT has during Jan's tenure raised EUR 50 billion across Buyout, Credit, Infrastructure, Real Estate and Venture investment strategies. Previously, Jan worked in various operational executive positions at Ovako Steel from 1985 to 1994.
Jan graduated from the Stockholm School of Economics with majors in Economic Analysis and Accounting & Finance. He also studied in the MBA program at the New York University Stern School of Business. Jan has been lecturing on Private Equity at the Stockholm School of Economics. He has been a key note speaker or panellist in the European Parliament, Harvard Business School and University of Chicago, Booth School of Business. He is also a frequent speaker at Private Equity Conferences. Jan is Chairman of Bactiguard AB and board member of ITB-Medical AB and Trelleborg AB. Jan is also Chairman of the Swedish Chess Academy.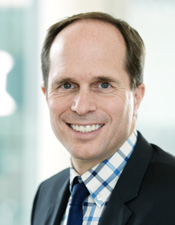 JOCHEN WERMUTH, PARTNER, GREEN GROWTH FUNDS & IC, GERMAN ENERGY TRANSITION FUND
Jochen Wermuth the Founding Partner and Chief Investment Officer of Wermuth Asset Manage-ment GmbH (WAM) and the principal of the Wermuth family office. He serves as a member of the steering committee of the peer-to-peer investor networks "Europeans for Divest-Invest" and "100% Impact Network" and on the investment committee of the German Government's new €24.6bn Energy Transition Fund.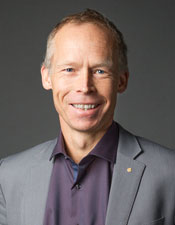 JOHAN ROCKSTRÖM, DIRECTOR, POTSDAM INSTITUTE FOR CLIMATE IMPACT RESEARCH (PIK)
Johan Rockström is Director of the Potsdam Institute for Climate Impact Research and Professor in Earth System Science at the University of Potsdam.
Rockström is an internationally recognized scientist on global sustainability issues, where he led the development of the new Planetary Boundaries framework for human development in the current era of rapid global change. He is a leading scientist on global water resources, with about 25 years of experience from applied water research in tropical regions, and more than 150 research publications in fields ranging from applied land and water management to global sustainability.
Aside from his research helping to guide policy, Rockström consults several governments and business networks. He also acts as an advisor for sustainable development issues at noteworthy international meetings, such as the World Economic Forum, the United Nations Sustainable Development Solutions Network (SDSN) and the United Nations Framework Convention on Climate Change Conferences (UNFCCC). Supplementary, he chairs the advisory board for the EAT Foundation and the Earth League.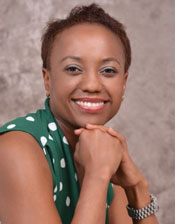 KANINI MUTOONI, MANAGING DIRECTOR - EMEA, TONIIC
Kanini Mutooni is the Managing Director of Europe, Middle East and Africa for Toniic, the global action network for impact investors. Kanini is also Chair of The Global Innovation fund, a $250m blended capital vehicle that invests in emerging market early stage high impact innovations. In 2014 Kanini was named a young global leader by the World Economic Forum.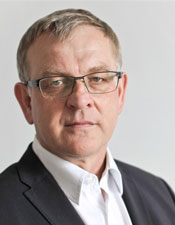 LUDWIG LEHNER, PERENNIAL PAPER
Core Competence:
Strategy | Organisation | Innovation Management | Product Development | Launch | Pricing | Branding | Entrepreneurship | Business Development | Change Management |
Industry Focus:
Land and Forest Based Industry, Pulp & Paper, Packaging, Biotechnology, Bioeconomy, Bio Product Mills, Biological Transformation of Industrial Manufacturing
Bio:
President & CEO .bwc managment consulting GmbH, 08/2013 – heute
President & CEO, Bitcomp GmbH, 09/2016 – heute
Vice President CE UPM Kymmene Corporation, 05/2005 – 07/2013
President & CEO Jaakko Pöyry Consulting CE, 08/1992 – 04/2005
With more than twenty-five years of experience in starting, advising and managing companies, Ludwig Lehner has developed an extraordinary understanding and instinct for the critical role that strategy, organization and leadership play in the success of companies and institutions.
As a passionate discussion and discussion partner on topics from business, innovtion, product development and product launching, Ludwig Lehner is always in the thick of the action and knows what drives companies and markets. He has led a series of initiatives to successfully develop businesses in Germany and Europe. His work is widely known through numerous lectures, studies, public announcements, and industry commentary.
With his background in agriculture and forestry and his education in finance and science, Mr. Lehner laid the foundations for his down-to-earth work as founder, consultant and mediator between science, research and practice. It gives him pleasure to create something new, not just to put ideas into the world but to translate them into products and companies. Inspiring, developing and inspiring people. Motivate people, bring energy into the room and see how this energy propagates. This is his strength for implementation projects successfully. And he developed a good feeling for the people he works with. "It's always nice to do something with bright, ambitious and courageous people".
In this many good ideas, products, investments, new ventures and partnerships have emerged in recent years. It continues to develop, gives strength and motivation to accompany interesting future projects. The move towards a sustainable society, digitization and networking, increased awareness of the environment and climate, open up a flood of new opportunities for innovation and growth. These are topics that make Ludwig curious and to which he would like to contribute. With full energy, responsible, with mindfulness, respect and dignity towards nature and society.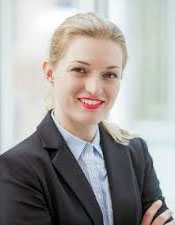 LYDIA GUETT, GLOBAL INVESTMENT FIRM SERVING ENDOWMENT & FOUNDATIONS, PENSION SCHEMES & FAMILY OFFICES, CAMBRIDGE ASSOCIATES
Lydia is an ESG Investment specialist at Cambridge Associates, working on implementation in client portfolios across the ESG and impact spectrum, and on ESG/Impact investment research. She works with Endowments and Foundations, Families and Pension Schemes across Europe to help align investment goals with the investor's values. She also led the creation of "C|A Women", a global initiative and network championing diversity across the firm and in the investment industry.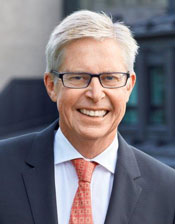 MATS ANDERSSON, VICE CHAIRMAN, GLOBAL CHALLENGES FOUNDATION & EX CEO, AP4
Mats Andersson has a degree in economics from the University of Stockholm and has previously held management positions at SG Warburgs, Deutsche Bank, AP3 and most recently as CEO at AP4. Mats today serves as vice chairman of Global Challenges Foundation, non executive member of the board of PRI, Carneo AB and LF Liv.
Mats was in 2016 awarded Chief Investment Officer's Lifetime Award for his leadership at AP4 and his contribution to international initiatives on sustainable investment strategies on how to mitigate climate change risks as a long term investor. Mats also chaired a Swedish government inquiry on "How to promote the green bond market".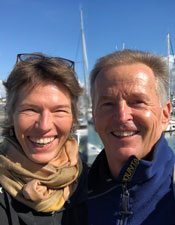 NORMAN PATER & GITA SONNENBERG
Norman and Gita met on a 600km walk from Utrecht to the Paris COP21, and fell in love. After funding the campaign against fracking in Western Australia where they live and obtaining a moratorium in 2017, they decided to let the Drawdown Project guide their next steps. Wind power turned out to be too difficult, so they bought 3 run-down wheat and sheep farms and started to replant native trees. Last year they replanted 1-million trees and shrubs to rehabilitate 3,000 hectares of farmland. They share some details in order to encourage others to start planting trees biodiversely and creating wildlife corridors.
Norman and Gita are passionate environmentalists and catamaran sailors.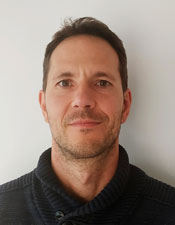 PATRICK HOREND, PARTNER, CLIMATE ENDOWMENT
Experienced investment professional with strong experience in investment analysis, execution and negotiation of investments across multiple asset classes with a focus on credit-related investments (corporate, mezz and ABS, RMBS, etc.) and financial institutions (banks, non-banks, insurance companies). Member on 3 different company boards ($65bn AUM insurance company, $300m specialty finance company, $1bn natcat resinsurance company), lead 15+ transaction for cum. $2bn+ invested amount through entire transaction life cycle.
Specialties: Investment screening, financial institutions (banks, non-banks, NBFIs, life/prop-cat insurance), distressed debt, principal investment, credit risk analysis, mezzanine debt, RMBS, MSRs, CLOs, ABS, alternative investments, LBOs, infrastructure investments, project finance, loan structuring, fund of fund Investment, investment due diligence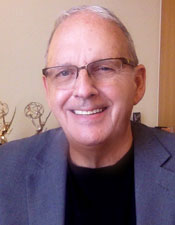 PAUL SIDLO, CO-PRESIDENT, XNRGI
PRESIDENT, CHIEF STRATEGY OFFICER and XNRGI BOARD MEMBER
XNRGI.COM
Ten time Emmy winner, innovator, fundraiser and entrepreneur, Sidlo has 16 US patents and has been the founder or manager of several internationally recognized firms, including Rezn8 and Tillster.com. These companies use emerging technologies for productivity solutions across a wide range of industries from transactional retail management and services to the development of solar energy systems and energy storage. Sidlo has been a consultant and strategist for corporations such as Citibank, Intel, and Microsoft Corporation. For Microsoft Sidlo Designed the XBOX UI. Windows XP, Surface and Microsoft's Home of the Future.
About XNRGI
Breakthrough Performance Battery in a Safe and Scalable Semiconductor Platform XNRGI (exponential energy) has developed the first-ever porous silicon chip based Lithium Metal rechargeable battery technology with a 4 – 6X energy density performance over conventional Lithium Ion batteries and has a roadmap to double the energy density by 2012. XNRGI's 15 patented technologies and 12 pending patents, were developed over a 15-year period with investment from Intel, Motorola, Energizer, the United States Navy, Argonne National Laboratory / US DOE Department of Energy grant for advance manufacturing and Novellus Systems, among others. XNRGI's technologies enable scalable, high-volume manufacturing at the industry's lowest cost, by using existing semiconductor wafer manufacturing and contract assembly which have been perfected in Silicon Valley over the past 20 years. This combination of original technologies and proven manufacturing processes provides XNRGI with an unprecedented manufacturing scale and at a low cost with minimal capex
Talk:
WHY THE ENERGY INDUSTRY NEEDS A SCALABLE BATTERY PLATFORM SOONER THAN THEY THINK
The goals set by IPCC for 2050 would mean generation of 42,700TWh per year, but the challenge with renewable energy sources such as the sun is that the sun doesn't shine at night. In this session, find out the answers to how can we achieve the goal of a round-the-clock clean energy based power system?
Storage solutions unlock new business value across the energy value chain, from conventional power generation, transmission & distribution, and renewable power.
XNRGI's Five Key Values for Battery Storage Success: Scale, Cost, Life Span, Energy Density and Duration.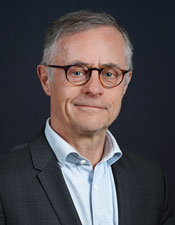 PHILIPPE DESFOSSES, VICE CHAIRMAN, INSTITUTIONAL INVESTORS GROUP ON CLIMATE CHANGE & EX CEO, ERAFP
Philippe DESFOSSES has been Chief Executive Officer of ERAFP, the French Public Service Additional Pension Scheme from May 2008 to December 2018. He is a graduate of Sciences Po in Paris and the French National School of Administration. He as a Law degree from Paris X University.
He started his career at the French Treasury (Ministry of Economy and Finance) in 1985, successively as Deputy Head of the Enterprise Financing Desk, Deputy Head of the Sub-Saharan Africa Desk, Financial Attaché in New York (1989-1992) and Head of the Insurance Desk (1992-1995).
From 1995 to 1997, he was Special Advisor to Mr Jacques Barrot, the French Minister of Labour and Social Affairs, in charge of the Employment, Family, Retirement and Old Age portfolios.
In 1998, he joined AXA Group as Senior Manager and became CEO of two subsidiaries: International Finance Futures and Compagnie Financière de Paris. From 2006, Mr DESFOSSES was Director of Corporate Affairs & Business Development and member of the Executive Committee of Lilly France.
From 2012 to 2018 M. DESFOSSES was a member of the MSCI Advisory Board. He remains an advisor to the Institutional Investors Group on Climate Change (IIGCC) after having been Vice Chair of the Board for 3 years.
He recently joined as a trustee:
the S2iem Board (S2iem is "un fonds de Place" bearing the shares in projects of common interest for several French Institutional Investors)
the NOWcp Board (NOWcp is the new digital marketplace for Commercial Paper in Europe)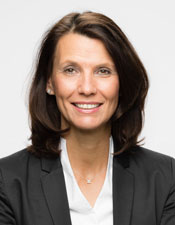 RITA SCHWARZELÜHR-SUTTER, GERMAN SECRETARY OF STATE FOR ENVIRONMENT
Parlamentarische Staatssekretärin Rita Schwarzelühr-Sutter, MdB
Rita Schwarzelühr-¬Sutter is parliamentary state secretary at the German Federal Ministry for Environment, Nature Conservation and Nuclear Safety since 2013. Until 2005, the graduate business economist was active in the areas of marketing, consulting and communication. She first became a member of the German Bundestag in 2005, where she headed the Sustainable Mobility working group in the SPD party executive from 2008 to 2009. Since 2014, she is the chairwoman of the board of trustees of the German Federal Environmental Foundation (DBU) as well as chairwoman of the supervisory board of the Society for Plant and Reactor Safety (GRS).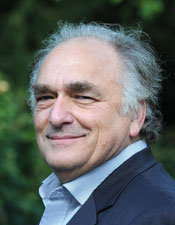 ROBERT RUBINSTEIN, CHAIRMAN, TRIPLE BOTTOM LINE INVESTING (TBLI)
Mr. Rubinstein is the Chairman and Founding Partner of TBLI Group Holdings B.V. with headquarters in The Netherlands. The Company was founded in 1998 with the mission of integrating ESG and TBLI into the culture and strategy of international corporate business and investment companies. Mr. Rubinstein has been instrumental in championing Sustainable and IMPACT investment dedicated to solving social issues.
Prior to TBLI, Mr. Rubinstein had an extensive career in publishing. He founded the first bicycle magazine in The Netherlands, FIETS in 1981, and Source magazine in 1995, a publication focused on integrating "profits and principles" as a message to the business community. FIETS and Source were based in Amsterdam, The Netherlands. FIETS was sold to VNU Magazines and it is still in circulation today.
Mr. Rubinstein taught courses in Sustainable Finance at the Rotterdam School of Management from 2003–2006 and in his career has delivered many lectures at international business schools and universities.
Mr. Rubinstein has served on various profit and nonprofit boards, and advises various organizations; i.e. International Center for Corporate Accountability, WETV editorial advisory board, IMSA (International Sustainability Consultancy), Chairman Swift Prize of the King Boudewijn Foundation, 3IG-International Interfaith Investment Group, Fortis Investments SRI fund., ICCA Advisory Board, and the Developments Alternatives Advisory Council. He was also a board member of the ASN Foundation, for nearly 10 years. At present, he is on Advisory Board of Project X Global (https://projectxglobal.com/ and Wealth & Society http://www.wealthandsociety.com/ and Lifestyles Magazine http:// lifestylesmagazine.com/web/
Rubinstein is a tenacious public speaker on both TBLI and ESG at global conferences and has been asked to speak at numerous engagements including the Global Reporting Initiative, the inaugural Impact Investing Israel Summit and World Pension Council in Singapore. TBLI was asked to organize a session at COP21, Paris in December 2015 and more recently, Mr. Rubinstein was invited at the request of Natural Step, a leading advisor on Sustainability for the Swedish corporate sector attended by King Carl XVI Gustaf of Sweden.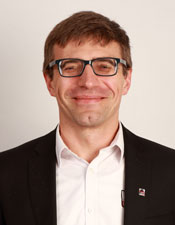 RUDOLF KRESLINS, CCO, PRIMEKSS
BA and MA of the University of Latvia
Joined Primekss in 2013
MBA from Vidzeme Universlty of Applied Sciences (ongoing)
Previously CEO and shareholder of Krauklitis
Altogether over 17 years of experience in export salas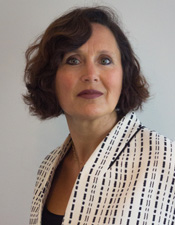 SANDRINE DIXSON-DECLEVE, CO-PRESIDENT, THE CLUB OF ROME
Sandrine Dixson-Declѐve has 30 years of international experience with a particular focus on climate change, sustainable development, green growth, energy solutions and sustainable finance.
She is currently the Co-President of the Club of Rome and a respected senior advisor, facilitator and lecturer. Sandrine also divides her time between the following positions: Senior Associate and faculty member of the Cambridge Institute for Sustainability Leadership (CISL); Senior Associate, E3G; Special Advisor for Xynteo & Energy Transition Commission (ETC); Senior Advisor, Interel; Chair, INKEMIA Scientific Advisory Board; Member of the following Advisory Boards: European Aluminium Association; IEEP; Climate KIC. She sits on the Technical Expert Group on Sustainable Financeand is co-founder of the Women Enablers Change Agent Network (WECAN).
Sandrine was recognised by GreenBiz as one of the 30 most influential women across the globe driving change in the low carbon economy and promoting green business. Until recently, Sandrine was Chief Partnership Officer for UN Agency Sustainable Energy for All and prior to that the Director of the Prince of Wales's Corporate Leaders Group and the EU office of the Cambridge Institute for Sustainability Leadership (2009-2016). During that period she was also appointed Executive Director of the Green Growth Platform bringing together EU Ministers and CEO's.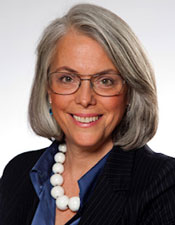 SARAH MCPHEE, CHAIRWOMAN, AP4
Sarah McPhee is today chair of the Fourth AP Fund, recently named the world's most climate friendly pension fund. She also chairs Houdini Sportswear, the global leader in sustainable sportswear, and the Center for Business and Policy Studies, a research platform for social and economic issues in Sweden. She is a director of Bure Equity, Axel Johnson Inc and Klarna, the fintech unicorn. Her career included the CEO of SPP and member of executive management of Storebrand, a leader in sustainable investments and Chief Investment Officer of AMF, the blue collar pension fund of Sweden. Ms McPhee has been named Most Powerful Female Board Director in Sweden 2019, Best CEO ( Grant Thornton Award)2013 and best Leader ( Chef Magazine)2014. She is the co founder and owner of Clusjion, a digital service to share how to improve diversity in the workplace through changed behavior.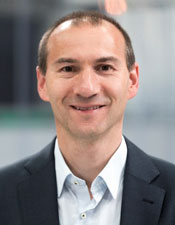 STEFAN REBER, CEO, NEXWAFE
Dr. Stefan Reber – Physicist and specialist in solar silicon materials with two decades of experience in applied research. Stefan is a leader and in-depth initiate in the field of silicon materials and kerfless wafering, being co-inventor on more than 20 granted patents and patent applications. Starting in 1996 at the Fraunhofer Institute for Solar Energy Systems ISE as a PhD student he promoted kerfless wafering and silicon epitaxy from lab to pilot. In leading positions at Fraunhofer ISE Dr. Reber secured more than EUR 35 Million of R&D funds from industry and public customers. With a team of up to 40 engineers, scientists, students and technicians he massively accelerated progress and innovation in kerfless wafering technology.
In 2015 Dr. Reber co-founded NexWafe. As the CEO of NexWafe he is now together with his team spearheading the promotion of the EpiWafer technology towards mass production.
Stefan holds a diploma on physics from the Technical University of Darmstadt, Germany, and a PhD degree from the University of Mainz, Germany.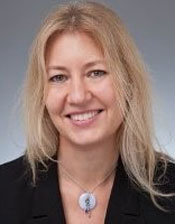 STEPHANIE PFEIFER, CEO, INSTITUTIONAL INVESTORS GROUP ON CLIMATE CHANGE (IIGCC)
CEO, Institutional Investors Group on Climate Change (IIGCC)
Stephanie has overseen the growth of the IIGCC since she started with the group in 2005. The IIGCC is the European forum for investor collaboration aimed at mobilising capital for the low carbon transition by working with business, policymakers and fellow investors. IIGCC has 170 members, including many of the largest European pension funds and asset managers, across 12 countries and represents €23 trillion in assets under management.
IIGCC runs several formal programmes focused on policy engagement, corporate engagement and the integration of climate change into the investment process. Stephanie chairs the Policy Programme and sits on the Steering Committee of the CA100+ initiative.
Prior to joining IIGCC, Stephanie worked in investment banking for over 7 years, including as senior economist at Morgan Grenfell and Deutsche Bank in London. She holds an MSc in Environmental Studies and a BA in Philosophy, Politics and Economics from Oxford University and an MA in Economics from Exeter University.