Join us at our third "High Tea" Webinar on the 14th of October 2021 4:00-4:45pm CET
Virtual Berlin Green Investment Summit 2021
The Berlin Green Investment Summit is a gathering of investors, entrepreneurs, scientists and policy makers focused on positive environmental impact, portfolio decarbonization and divest-invest strategies, to exchange their experiences, views, and strategies, hosted by the impact investor network "Toniic", the Institutional Investor Group on Climate Change (IIGCC), the corporate network supporting the Paris goal, "Stiftung 2 Grad", GermanZero, a non-partisan climate action initiative, fighting for a 1.5°C legislative package in Germany, as well as family office and climate impact investment adviser Wermuth Asset Management GmbH (WAM).
Berlin Green Investment Summit "virtual high tea between 16h and 16h45 CET on 14 October 2021. Our Topic will be focused on "Economic impact of German climate neutrality by 2035." 
What are the impacts of including the 1.5-degree Paris goal and as a result climate neutrality by 2035 in the German constitution, adopting the 1.5-degree law package by GermanZero and of introducing a CO2 tax, border duty and per capita dividend at the full cost of externalities of €200 to €700 per ton of CO2? 
We will have discussion on:
how you see the economic impact of German climate neutrality by 2035?
the German Federal Environmental Agency (Umweltbundesamt) sees the externalities caused by one ton of CO2 at €700/ton. Only discounting it at 1% per annum does one arrive at around €200 per year. What is your view as to how long we will be in a zero-interest environment, and consequently where do you see the actual externalities caused?
how you would see the need to signal long-term high CO2 taxes or prices today already for investments through a constitutional change to provide certainty?
how you would see the impact of charging a CO2 tax that would be redistributed per capita as called for by econstatement.org . FYI, with just under 10tons of emissions per capita in Germany the CO2 tax were Euro 200/ton the payout per capita would be €150/month and person, at €700/ton the payout per capita would be €500/capita per month. As the emissions per capita go to zero, the tax income and the dividend goes to zero
how would you see the benefits of a rapid versus a gradual CO2 price adjustment?
During COVID, instead of the annual physical meeting, the Berlin Green Investment Summit (BGIS) will be held as a series of short quarterly video calls around the topic "How to close the climate finance gap?" 
The aim of this quarter's BGIS is thus to showcase important initiatives. Each can play a major role in reducing and closing the climate finance gap. We will then go into break-out sessions to discuss the topic in small groups. A closing panel of speakers will then discuss the break-out session results.
Prof. Jur. Dr. Stephan Breidenbach
1,5-degree legislative package
GermanZero.
As a pioneer in the legal tech field, Stephan Breidenbach has been working with knowledgeTools International, Legal OS, Betterlaw and the Viadrina Legal Tech Center for over 20 years on the digitalization of law and more access to justice. As founder of the new school of [Law] and in cooperation with GermanZero, he is developing the key points of a legislative package for the 1.5 degree climate target. For the BMJV, he is working with the new school on training for legislation. As one of Germany's leading business mediators, he accompanies complex decision-making processes, especially in disputes between companies and between shareholders. As an arbitrator, he works for the DIS, the ICC in Paris and the CAS (Court of Arbitration for Sport), among others. Stephan is Professor for mediation at the University of Vienna and a professor and fellow at some of the most prestigious European universities. Stephan also is founder of impact companies such as betterplace.org. As a co-founder, angel or investor, he supports DeepL, Clue and the ReDI School, among others. We asked him some questions about the legal tech space and the future and got profound insights.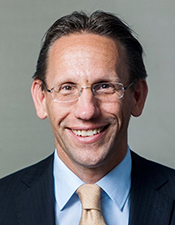 Dr. Joerg Kukies (SPD)
German state secretary for financial market policy and European policy.
Jörg Kukies is the state secretary for financial market policy and European policy at the Federal Ministry of Finance since April 2018. Before that he was co-chief executive officer of Goldman Sachs AG and managing director of the Frankfurt branch of Goldman Sachs International from 2014 to 2018. He has previously held positions in the product development team of Goldman Sachs International in London, in the equities division for Germany and Austria in Frankfurt, and as head of equity derivatives for Europe, the Middle East and Africa at Goldman Sachs International from 2011 to 2014. Dr Kukies studied economic sciences at Pantheon-Sorbonne University in Paris. He has a master in public administration from John F. Kennedy School of Government, Harvard University, and a PhD in finance from the University of Chicago, Graduate School of Business.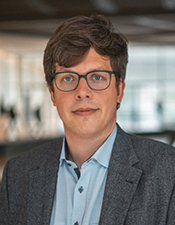 Dr. Lukas Koehler (FDP)
Member of the German Parliament.
ukas Köhler was born in 1986 in Munich. With a keen interest in politics and liberal political ideals from an early age, he became actively involved with the FDP from 2011 as member of the Free Democrats (FDP) and the Young Liberals. From 2014 to 2017 he was president of the Young Liberals Bavaria. Since 2019 he is member of the board of the FDP Germany and general secretary of the FDP Bavaria.
Following his studies of philosophy at the Munich School of Philosophy, the University of Manila (Philippines) and the University of London, he completed his doctorate in 2015, Magna cum Laude, "On the Representation of Non-Voice Parties in Democratic States" while working at the Institute for Societal Policy as scientific collaborator. The same year he co-founded and led the Center for Environmental Ethics and Environmental Education as General Manager from 2015-2017.
Dr. Köhler has been a Member of the German Bundestag since 2017 and spokesman for climate change of the FDP parliamentary group in the Bundestag. He is chairman of the Committee on the Environment, Nature Conservation and Nuclear Safety and, as well as a full member of the Parliamentary Advisory Council on Sustainable Development.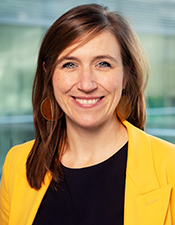 Katharina Beck (Die Grünen)
Member of the German Parliament.
Katharina Beck is elected Member of the German Parliament since 2021. She has 14 years of professional business experience in sustainable economics and management: strategy consulting on sustainability with large companies, advisory of social enterprises and co-founding of two organizations on sustainability transformation. Katharina is also heading the think tank on economic and fiscal policy of the German Green Party and has co-shaped the party's programme for the 2021 elections.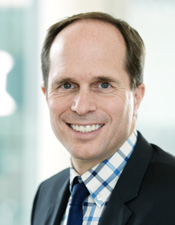 Jochen Wermuth
Jochen Wermuth, climate impact investor, Co-Founder of the Climate Endowment Funds, the Green Growth Fund 2, principal of Wermuth Asset Management and investment committee member of Germany's Sovereign Wealth Fund KENFO, will moderate the session and share how impact investments deliver both higher return and positive impact. 
Background information:
In spite of lots of capital being mobilized by governments to stimulate economies in response to the Corona-crisis, and in spite of a global savings glut which leads to negative interest rates, there is a shortfall of spending on climate-friendly companies and projects. The IEA and IRENA estimate that the "climate finance gap" remains €1.5 trillion a year. This is how much more must be invested per year to limit global warming to 1.5 degrees, as agreed upon in Paris, to avoid a catastrophe. 
In spite of a large number of worthy new companies and plenty of projects which could become "bankable" one day, most capital still goes to finance old CO2-intensive industries with little future. The investments that are needed include risk-capital for venture companies, for project developments and for the roll-out of proven technologies and business models in new markets, including developing and emerging economies. Governments and philanthropical foundations may have to provide seed capital offering preferred returns to private investors to address this market failure. 
Companies such as those presented today help to reduce the size of the climate finance gap either by helping to move capital or by offering profitable technologies which can be scaled globally and reduce the cost of the transition to a net zero emissions economy significantly. 
Learn more about the companies presented on their respective websites:
https://www.gadrilling.com/geothermal-anywhere/
https://nixdorf-kapital.de/en/
https://climate-endowment.com/
Let us find ways to cooperate in order to move significant amounts of capital towards climate solutions, in particular into areas perceived as risky, such as project development and scaling-up "green" ventures. Once these are bankable, lots of capital can flow.
Shortly after you accept this invitation you can register by ordering a free ticket via Eventbrite. We will then give you with the log-in details. Participation without registration will not be possible as we are pre-arranging the virtual break-out sessions.
Save the date!