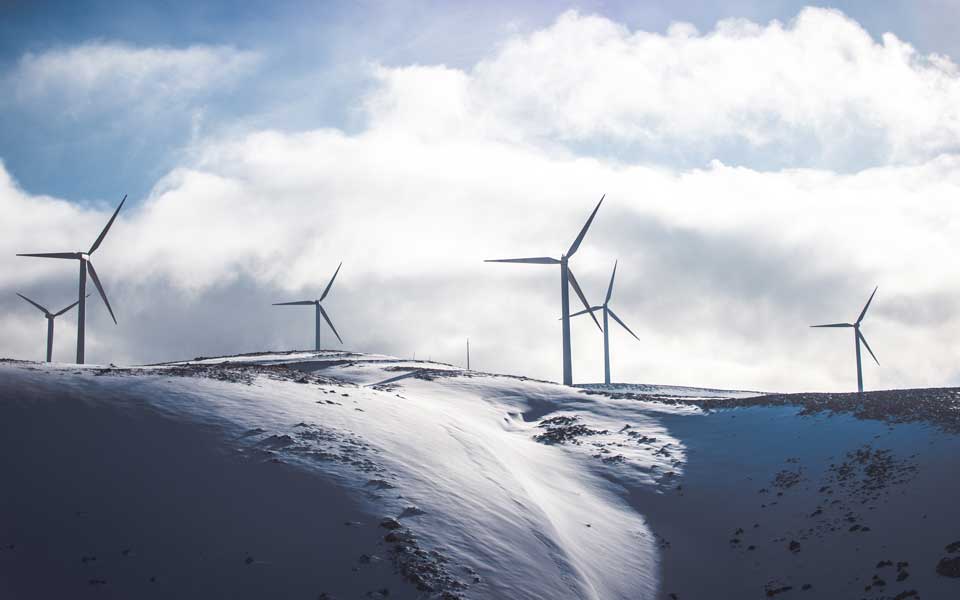 GGF2 (previously called Green Gateway Fund 2) is targeting best-in-class energy and resource-efficient companies in the EU that make a real difference economically and environmentally. It actively supports them to grow globally. Our approach is highly profitable, investing into growth markets, providing the basis for the strong financial returns investors can expect from this fund.
Our target companies are in the growth or early growth stage. They will have a proven technology and typically a proven business model which they want to expand globally. We will invest between €5m – €30m across several rounds and usually hold a minority position with strong contractual controlling, veto and exit rights. We plan to have a portfolio of 12-15 companies where we take a lead investor role either on our own or together with other investors. Ideally, this should bring strategic value to the portfolio companies, e.g. by having ties in key markets.
Our portfolio companies will be based in the EU, mostly within two hours of travel from Berlin, mainly in Germany and the Nordics, where we have established our networks and relationships. Moreover, they should have the ability and ambition to grow globally. This region is among the most advanced in terms of the energy, transport, agrarian and financial transition currently underway in the "green industrial revolution". We are thus likely to find future global champions in this area.
The financial objective is to deliver a gross return of 3x on the company level. Some companies are expected to deliver considerably higher returns while some may fail. On top of that, all companies need to deliver a real environmental impact; in most cases a reduction of CO2 emissions. On an overall fund level, the aim is to deliver investors a financial return of more than 20% per annum, a multiple on "capital called" of more than 2x and a net positive environmental impact.
THE GREEN GROWTH FUND 2 PIPELINE AND PORTFOLIO COMPANIES​
The GGF2 has developed a strong pipeline of portfolio companies, has made its first investment into NexWafe and Scheufelen, and is negotiating term sheets with a company in the food sector and another one in the transport sector.
Ellona
Ellona is a new generation of AI permitted to save energy and CO2 emissions. It digitizes the human senses to provide advanced environmental and situational intelligence. It delivers biomimetic databanks for a qualitative understanding of our environment that provides actionable data. Ellona specialises in the identification of sources of environmental pollution and high-value-added databases (gases, odours, noise, sounds, particles, allergens, etc.) for industries and communities.
ellona.io

Gazelle
Gazelle is introducing the next generation of Floating Offshore Wind platforms. To meet the world's future energy net zero targets, wind power must move offshore and to deeper waters. Floating Offshore Wind (FLOW) will play a critical role in long-term global decarbonisation efforts and is key to providing secure energy supplies for the world.
gazellewindpower.com

Hardt Hyperloop
Hardt Hyperloop opens up a new era of mobility. Climate change is forcing us to focus on more sustainability in the area of transportation. The targeted climate goals are not possible with the current means of transport. Hardt Hyperloop is the transportation solution that will allow us to reach the climate target. With an international transport network, Hardt Hyperloop wants to make sustainable and fast traveling possible and protect the environment. The World Economic Forum and the European Commission already believe in hyperloops and are investing in this technology accordingly.
hardt.global
Mob-ion
Mob-ion provides ultra-high-duration batteries for scooters with immediate readiness for usage as a stationary power plant after use in scooters, allowing for the rapid move of individual mobility to CO2-emission-free transport in warmer countries.
mob-ion.fr
NexWafe
NexWafe is a technology leader in the production of low-cost, high-quality silicon wafers, the base product for solar cells, with a technology to produce solar wafers with 50% less energy and cost.
NexWafe is a spin-off from the German research institute Fraunhofer ISE which focuses on solar energy systems. NexWafe's new manufacturing method is validated in a pre-series production line. There are substantial cost savings to be realised. After the completion of the full-scale production site the current expensive wafers will be replaced with high-performance wafers at significantly lower cost. The direct impact in terms of reduced energy and silicon consumption is significant.
nexwafe.com
Plagazi
Plagazi is a Swedish cleantech company with a patent that recycles previously non-recyclable waste into circular hydrogen through its patented plasma gasification process. The company can, therefore, extract circular energy from non-recyclable waste, such as Auto Shredder Residue (ASR), contaminated plastics, wind turbine blades, industrial waste, hazardous waste and more. In doing so, Plagazi is breaking the old conventions by creating new and circular solutions that take care of the waste in circulation while reducing large amounts of CO2 emissions and producing the fuel of the future.
plagazi.com

Refresh
The startup Re-Fresh Global processes old clothes into 3 Biodegradable raw materials. These raw materials can be processed into perfumes, shoes, and furniture. 73 percent of all old clothing waste is not yet used sensibly and just lies around in the garbage. Re-Fresh Global creates more sustainability in the textile industry and builds a circular economy that minimizes the damage done by the textile industry. As a participant in Accenture's circular economy program, the startup is progressing daily.
re-fresh.global

Solar Foundry GmbH
Solar Foundry will produce solar modules locally in the EU with a lower CO2 footprint, fewer technological process steps, lower cost of capital, lower operating costs and higher efficiency than competitors. Drawing on access to the best technological developments globally and a large pool of German, US and European experts, "Solar Foundry" has put together a technology roadmap leveraging breakthrough technologies in the production chain from solar wafer to cell and module.
solar-foundry.com