Join us at our second "High Tea" Webinar on the 24th of September 2020 16:00-16:45 CET
Virtual Berlin Green Investment Summit 2020
You are kindly invited,
by the impact investor network "Toniic", the Institutional Investor Group on Climate Change (IIGCC), the corporate network supporting the Paris goal, "Stiftung 2 Grad", GermanZero, a non-partisan climate action initiative, fighting for a 1.5 C legislative package in Germany, as well as family office and climate impact investment adviser Wermuth Asset Management GmbH (WAM), to join this year's virtual Berlin Green Investment Summit (BGIS) in the form of a series of short quarterly video calls on the topic: "How to close the climate finance gap"  
16h-16h45 CET each last Thursday of a quarter, until we meet again in person.
25 June 2020, 24 September 2020, 31 December 2020, 25 March 2021, 24 June 2021…
The first "high tea" webinar will take place via Zoom on 25 June 2020 – 16:00-16:45 CET.

We are proud to have Prof. Dr. Laurence Tubiana, the CEO of the European Climate Foundation and previously France's Special Ambassador for Climate Change at the COP21 in Paris, giving the impulse speech at our kick-off webinar and to be commented by Astrid Manroth, director of the finance program at ECF and former managing director Sustainable Investments at Deutsche Bank Asset Management.
This will be followed by a brief panel discussion with Mr. Peter Damgaard-Jensen, Chair of the Institutional Investor Group on Climate Change (IIGCC),Mr. Philippe Desfossés, Co-Founder of the Climate Endowment Fund, Dr. Gilbert Frizberg, Chair, Run-of-the-River-Hydropower Fund.
Next there will be virtual break-out sessions where you can propose concrete steps to close the climate finance gap at your institution or by government, and appoint a rapporteur who will report back to the full group. The panel will then respond and wrap up with a call to action.
Let us find ways to cooperate in order to move significant amounts of capital towards climate solutions, in particular into areas perceived as risky, such as project development and scaling-up "green" ventures.
Additional information on:  Berlin Green Investment Summit,
Registration via Eventbrite:
www.eventbrite.com/e/berlin-green-investment-summit-high-tea-webinar-series-tickets-107695712776
Save the date!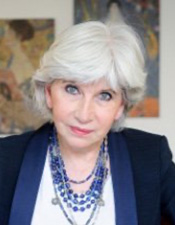 Prof. Dr. Laurence Tubiana, CEO European Climate Foundation
Laurence Tubiana is CEO of the European Climate Foundation (ECF). In addition to her role at ECF, she is the Chair of the Board of Governors at the French Development Agency (AFD), and a Professor at Sciences Po, Paris. Before joining ECF, Laurence was France's Climate Change Ambassador and Special Representative for COP21, and as such a key architect of the landmark Paris Agreement. Following COP21, she was appointed High Level Champion for climate action.   Laurence brings decades of expertise. From 1997—2002, she served as Senior Adviser on the Environment to the French Prime Minister Lionel Jospin. From 2009—2010, she created and led the newly established Directorate for Global Public Goods at the French Ministry of Foreign Affairs. She founded in 2002 and directed until 2014 the Institute of Sustainable Development and International Relations (IDDRI). She has held academic positions including Sciences Po and as Professor of International Affairs at Columbia University. She has been a member of numerous boards and scientific committees, including the Chinese Committee on the Environment and International Development (CCICED).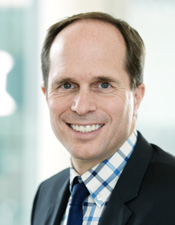 Jochen Wermuth
Jochen Wermuth the Founding Partner and Chief Investment Officer of Wermuth Asset Manage-ment GmbH (WAM) and the principal of the Wermuth family office. He serves as a member of the steering committee of the peer-to-peer investor networks "Europeans for Divest-Invest" and "100% Impact Network" and on the investment committee of the German Government's new €24.6bn Energy Transition Fund.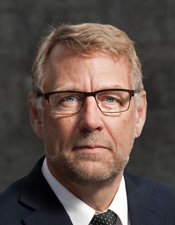 Peter Damgaard Jensen
Peter Damgaard Jensen was the CEO of PKA from 2001 to March 2020. PKA is one of the largest Danish pension funds, representing over $40 billion of assets under management with 10% of the fund invested in the green area.
Peter is the chair of IIGCC, the European membership body for climate active investors with over 230 members, and a member of the Global Commission on Adaptation. Peter is also the chair of AIP Management, an infrastructure investment fund, which manages $6 billion and invests for several pensions funds especially in green infrastructure.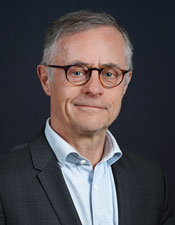 Philippe DESFOSSES
Philippe DESFOSSES has been Chief Executive Officer of ERAFP, the French Public Service Additional Pension Scheme from May 2008 to December 2018. He is a graduate of Sciences Po in Paris and the French National School of Administration. He as a Law degree from Paris X University.
He started his career at the French Treasury (Ministry of Economy and Finance) in 1985, successively as Deputy Head of the Enterprise Financing Desk, Deputy Head of the Sub-Saharan Africa Desk, Financial Attaché in New York (1989-1992) and Head of the Insurance Desk (1992-1995).
From 1995 to 1997, he was Special Advisor to Mr Jacques Barrot, the French Minister of Labour and Social Affairs, in charge of the Employment, Family, Retirement and Old Age portfolios.
In 1998, he joined AXA Group as Senior Manager and became CEO of two subsidiaries: International Finance Futures and Compagnie Financière de Paris. From 2006, Mr DESFOSSES was Director of Corporate Affairs & Business Development and member of the Executive Committee of Lilly France.
From 2012 to 2018 M. DESFOSSES was a member of the MSCI Advisory Board. He remains an advisor to the Institutional Investors Group on Climate Change (IIGCC) after having been Vice Chair of the Board for 3 years.
He recently joined as a trustee:
the S2iem Board (S2iem is "un fonds de Place" bearing the shares in projects of common interest for several French Institutional Investors)
the NOWcp Board (NOWcp is the new digital marketplace for Commercial Paper in Europe)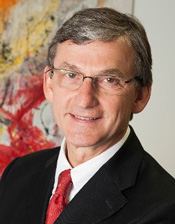 Dr. Gilbert Frizberg
Dr.Gilbert Frizberg is the CEO and main shareholder of F-Energies Group and the CEO of eHydro500 GmbH. From 2007 to 2017  he served as chairman of the supervisory board of VERBUND AG, Europeans second largest Hydropower Group in Austria. He is also a former member of the Austrian Parliament and functioned as a speaker in energy legislation.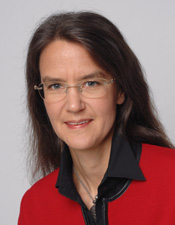 Astrid Manroth
Astrid Manroth is the Director Climate Finance at the European Climate Foundation based in Brussels. Astrid brings over 20 years of experience in sustainable investments and development finance in the public and private sector in Europe, Africa and Latin America. In development finance, Astrid's prior roles include Director Operations at the African Development Banks based in Ivory Coast where she oversaw the bank's $6 bn sovereign lending business and 11 years at the World Bank in various roles, where she led sustainable energy and other infrastructure investments, including based in Cameroon and Ukraine. In the private sector, Astrid used to be the Managing Director Sustainable Investments Europe and Africa at Deutsche Asset Management where she oversaw the management of several blended public-private partnership funds investing in sustainable energy, agriculture and microfinance in Europe and Africa. Astrid started her career in debt capital markets at JPMorgan in London. She holds an MBA from Koblenz School of Corporate Management (WHU) and an MSc from the London School of Economics (LSE).